No one reaches the top on his or her own. We all know the saying, but nonetheless, we often still think that asking for help is a shame. Our thinking comes in between and we think we fail or show that we are not good enough when we ask for help. That little voice inside that tells us that we need to prove our worth. To whom would you need to prove you are worthy?
Isn't it so that...
Lees de volledige post »
In starting any kind of enterprise, you hope to find people who resonate with you and would like to hear more about your plans and perhaps even be a part of them. You naturally try to create a community around you of like-minded people. In this first phase, you are often still working really hard on getting all the prerequisites in order and in your mind, you might already fill in how other people see you and your actions/business.
This pitfall is a very common one and we al...
Lees de volledige post »
Of course, you do not always feel up to it. It does not matter what you have set your mind on doing, it can seem as high as a mountain to climb. Every single person has had moments in which they delayed their actions up to a point that the action to be taken seemed to large to overcome. This could be as small as a phonecall or opening the mail. In our minds, we make it count a lot heavier than it actually does. 
The funny thing is, whether you do it or not, that does not even matte...
Lees de volledige post »
I am quite a fan of SPOCs and MOOCs, but the concept is still quite unknown and someone asked me to write a piece on this. What is the difference between a SPOC and a MOOC? And how is this different from e.g. e-learning? What makes them so interesting and good? And why am I such a fan?
MOOC stands for Massive Open Online Course and SPOC for Small Private Online Course. A MOOC is freely available to everyone without any admission fees. At times, the provider may ask for a cer...
Lees de volledige post »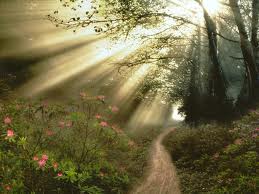 Every now and then, everyone can use some coaching. Whereas some people need coaching because they are stuck, others need it to grow to a different level or gain different insights. When I started dating my boyfriend, who is a life coach, I did not want to be coached. Even though I had been experienci...
Lees de volledige post »